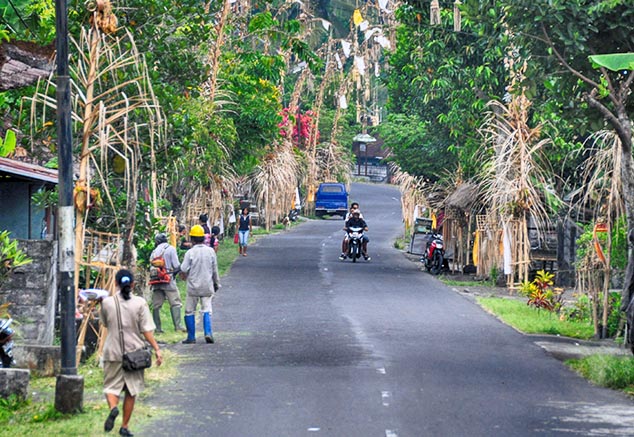 To move around, we had several choices. Scooter, car or taxi. Indeed here in Bali, there is no public transport network, there are no buses, buses or trams. Everything has to be done independently and this can represent a certain cost.
We initially think about renting a scooter each at a price of 80 € per month which is really low and we are about to avoid the plugs that are extremely present in Bali. But since I do not have the scooter licence, learning in a traffic place and going through the non-existent road code was scary frightened.

We made the offer for the car because we were guaranteeing greater security and we would get a farther and faster travel permit. We also offer a monsoon shelter as well as air conditioning which was quite nice given the climatic conditions in Bali.
We bought this car via assistant manager Komang who helped us get a good deal. We pay about 4,500,000 IDRs per month, which is equivalent to about 320 € which is certainly higher than the scooters but remains very low compared to prices in France.